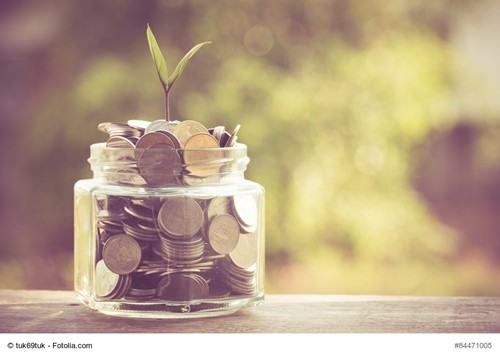 If you're hoping to buy a home in the near future there are several financial prerequisites that you should aim to meet. Ideally, you'll want a sizable down payment, a verifiable income history, and a good credit score.
It takes time to build credit. For most people, it can be several months or even years before they see a double-digit change in their credit score. However, if you have a low credit score and want to give it a quick boost, there are ways you can make a big difference.
But first, why should you focus on your credit score?
Credit scores and mortgages
When you apply for a mortgage there are several factors that your lender will take into consideration. One of their top concerns will be your credit score. This score is like a snapshot of your financial reliability. It tells lenders how much risk is involved in lending to you.
As a result, lenders will increase your interest rate if you are high risk and lower it if you are lower risk. To be a low risk homeowner, you'll want your score to be in the high range, (usually 700 or above).
Credit change potential
Depending on your financial history, it can be more difficult to raise your score in a shorter period of time. If you are young, don't have a long credit history, or haven't had many bills to pay in your lifetime, your score will be more malleable than someone who has had low credit for years due to late payments.
In the United States, you have to be eighteen to open up a credit card or take out a loan by yourself (this is different from getting a loan co-signed by a parent or guardian). You can also ask your parents or guardians to add you as an authorized user of their credit cards. This will let you build credit without having to settle for the high interest rate credit cards you would be eligible for.
If you happen to have a low score (anywhere between 300 - 600), the good news is you can achieve a larger change over a shorter amount of time than someone who already has a high score.
So, how do you achieve that change?
Credit errors
One of the easiest ways to quickly improve your score is to check for errors in your credit report. You can get a free report each year from the three main credit bureaus--Equifax, TransUnion, and Experian.
Look out for bills that have been mistakenly put under your name and for collections that shouldn't be on your account.
Avoid new credit
One thing that can do short-term harm to your credit score is opening or attempting to open new lines of credit. That can be a store card, a loan, or getting your credit checked by a lender.
If you want to build credit quickly, making several inquiries could land you with a lower score than where you started.
Pay your regular expenses with credit
A good way to gain credit points in a few months is to pick a monthly expense to use your credit card for. Pay off your full balance at the end of each billing cycle to earn the most points while avoiding building up too much interest.